And also...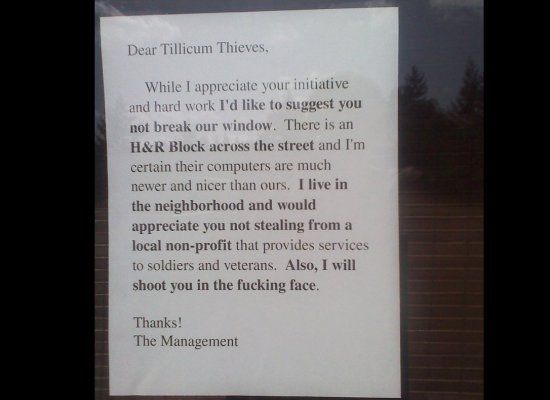 It was only a bike... was it really worth the death threat?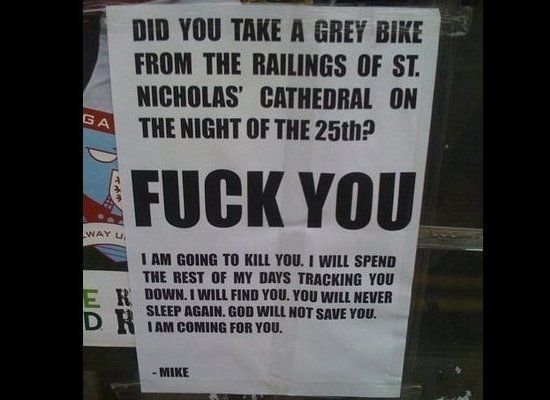 Fuckers stole her SUMMER!!!!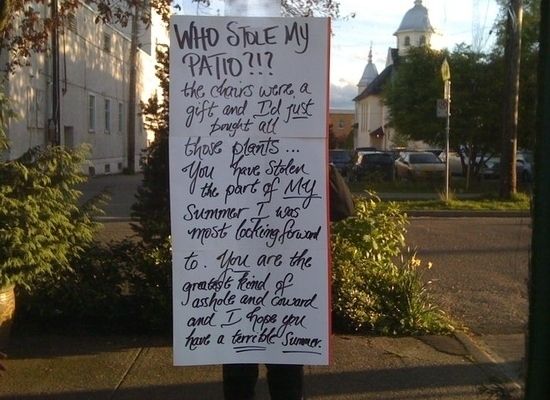 NOT THE OCARINA!!!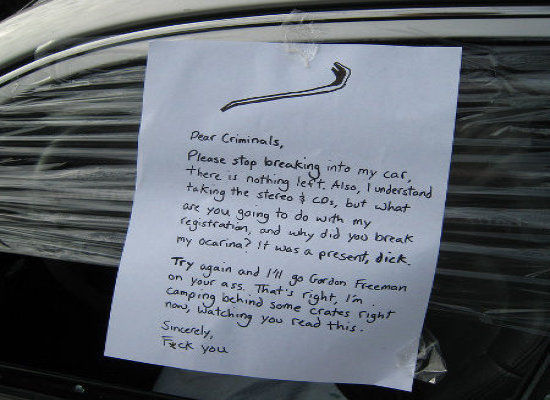 Someone stole Kanye's cheese.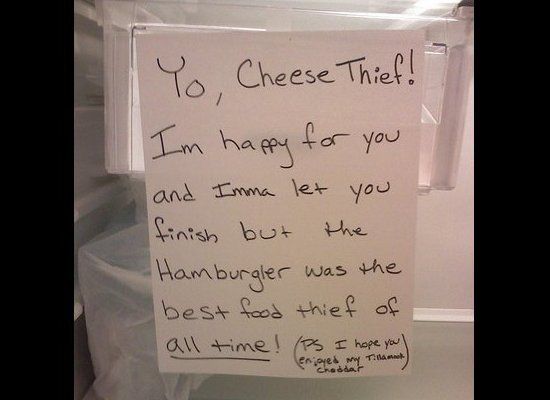 Damning the thief to hell via Monster Truck is pretty effing awesome.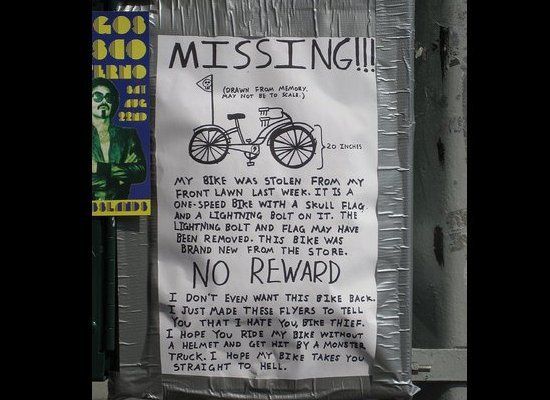 I get that you're upset... but why was your underwear on the roof?