Or This Girl Gets It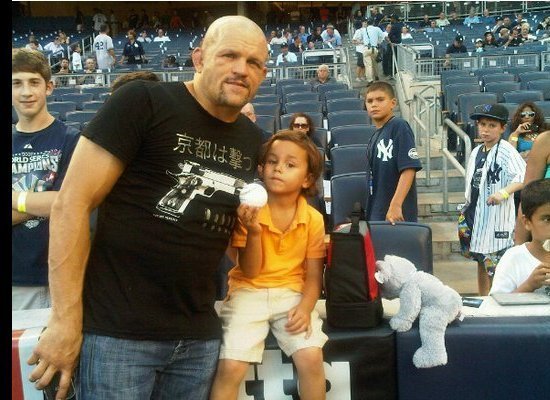 Because you never know what small child or world leader you might be standing next to while wearing this shirt.
Grandma Loves You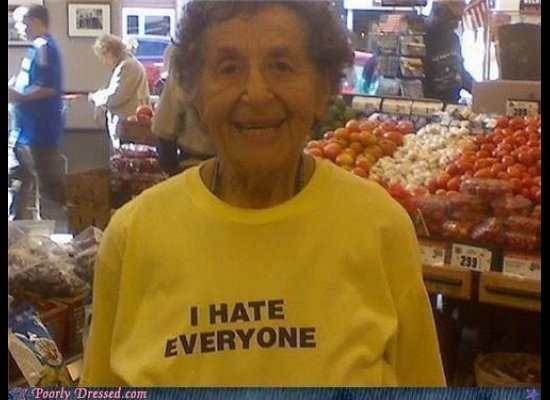 Would an "If Mom Says No, Ask Grandma" mug have been so hard to get?
Wrong Shirt To Be Arrested In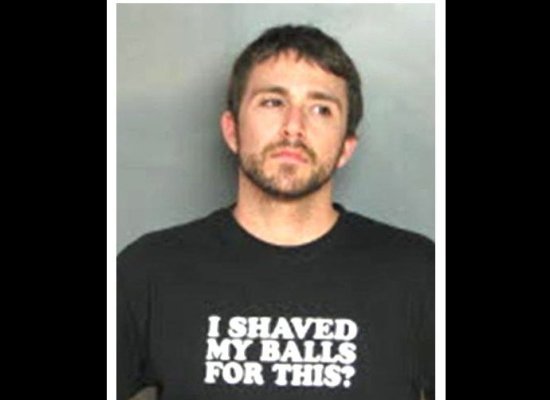 No, we're not proud of ourselves for laughing at this one, either.
XS Cattiness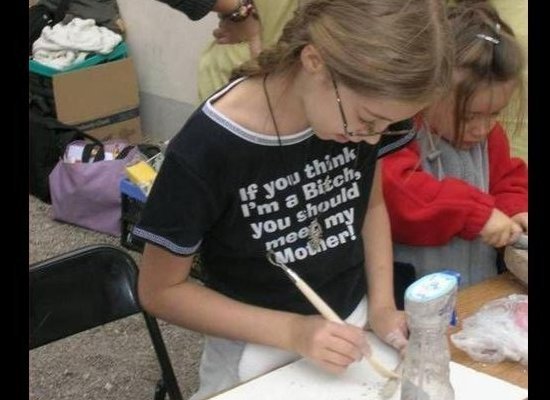 Why do they make this in a child's size??
TMI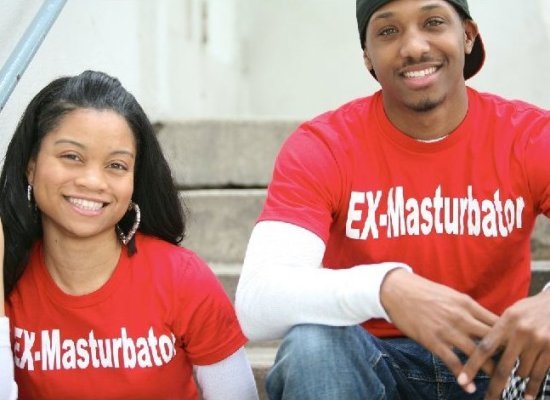 A church group made a series of shirts so teens could declare what they have given up. We do not feel compelled to know what teenagers did in the shower, past or present.
Too Much Palin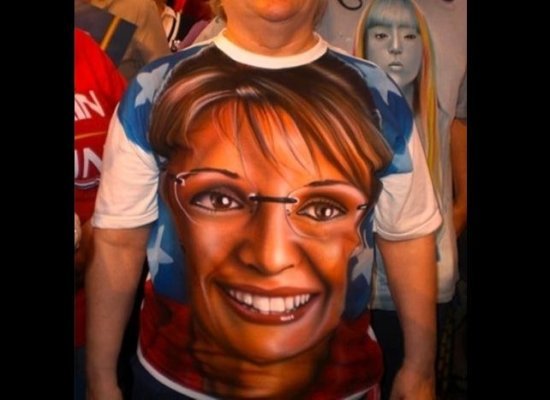 Even if the former half-governor is your own mother -- which, if you live in Alaska, applies to half the state -- this shirt is still creepy
Really?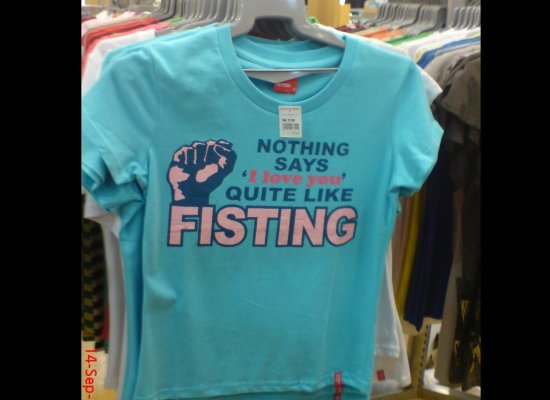 Off the top of our heads we can think of at least a dozen ways to say "I love you" that don't involve... That.