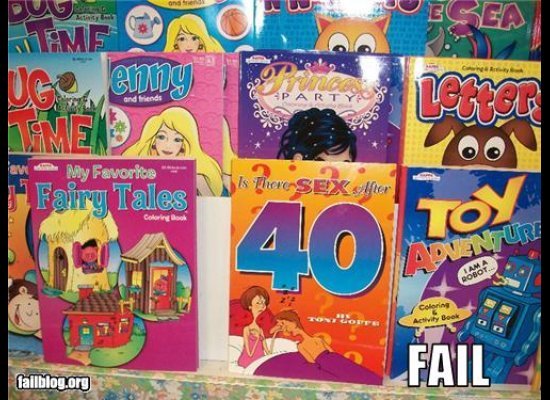 We blame the publisher on this one for making an adult read look as childish as that "Toy Adventure" coloring book. To make things even more confusing, there's probably also a chapter called "Toy Adventure" in the "Sex After 40" book. Ugh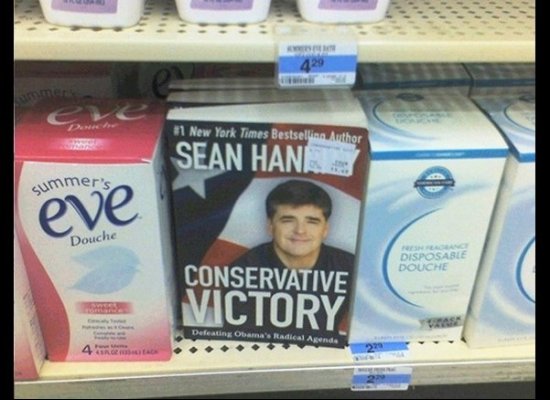 Somewhere in that store is a mischievous stock boy with our sense of humor.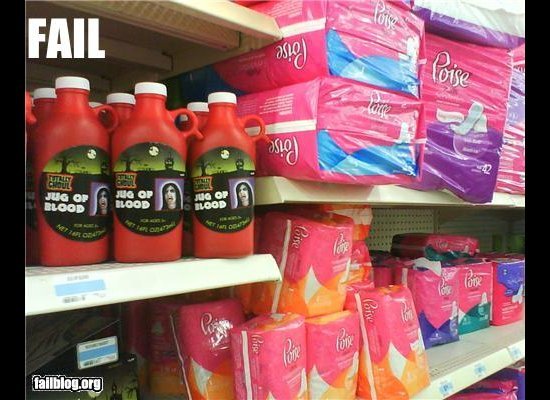 Hopefully this did not inspire any disgusting Halloween costumes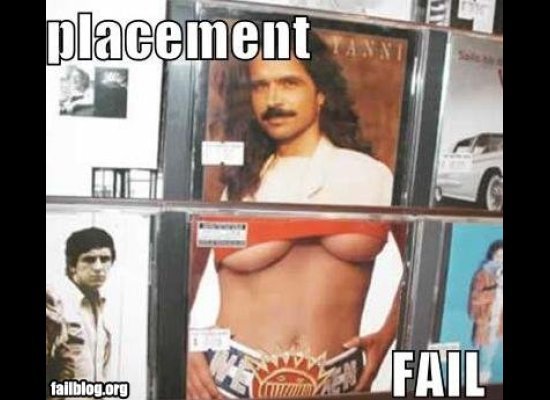 Wow, Yanni has had some MAJOR work done.